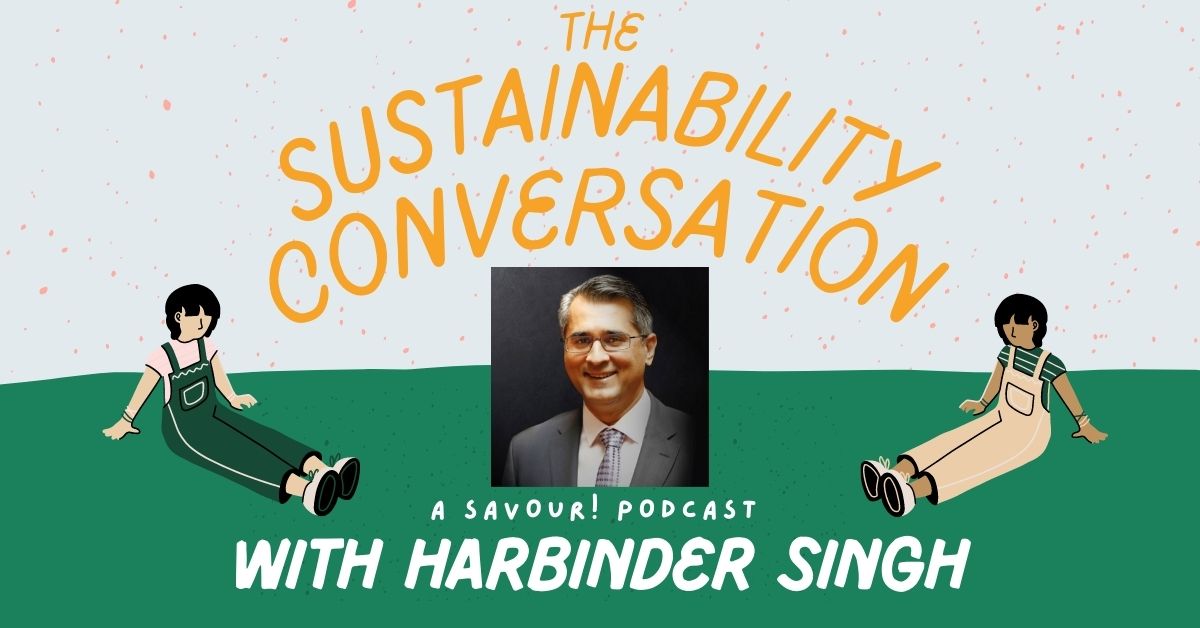 The Sustainability Conversation- Harbinder Singh
The Sustainability Conversation is a 4-part podcast session, with one session every week. We started this podcast series with the aim to get speakers who are experienced and knowledgeable in various particular areas and get them to share their thoughts, experiences and advice. The key objectives of this podcast are to educate listeners (general public, merchants, and B2B customers) who are interested to learn more about the various areas of sustainability in SG from industry experts' knowledge and experience in different sectors and to inspire listeners on how they can play a part to support these sustainability areas and the speakers.

On this episode of The Sustainability Conversation, we speak to Harbinder Singh, founder, and chairman of YES Full Circle, along with his co-founder, Juhi, and assistant Geenika.
He's a Singaporean, based between Singapore and Dubai, with extensive experience leading and growing businesses in complex and competitive B2B and B2G environments in the Asian, Middle East, and African regions.
His key domain experiences include blockchain, circular economy, climate change ( including environmental and energy management), and social enterprises.
YES Full Circle Solutions is a tech-based climate change / circular economy platform that helps companies become global sustainability champions and further helps companies go green and save money at the same time.
You can find this episode on:
Spotify - https://open.spotify.com/episode/206IW7yzd30rXTq3xTAFTb
Itunes - https://podcasts.apple.com/sg/podcast/episode-2-harbinder-singh-and-circular-economy/id1576135770?i=1000530021266
Youtube - https://www.youtube.com/watch?v=VH6GnfElsNA
FB - https://fb.watch/79WXxavS8f/
IGTV - https://www.instagram.com/p/CRf_fMlAe_I/
Disclaimer: Any views/opinions made by the guest is the guest's opinion. It does not represent the views/opinions of the host or the podcast. The podcast is not intended to constitute or be relied upon as professional advice. You should consult a qualified professional for any professional advice.
Connect with us!
Facebook: https://www.facebook.com/savour.sg
Instagram: https://www.instagram.com/savour.sg/
Youtube: https://www.youtube.com/channel/UCxRbYU8xXq_nLsrOagm8Cow
Telegram: https://t.me/savoursg
Stay tuned for Episode 3!
__________________________________________________________________________________________
Written by Tanya Lim
Tanya Lim is a
Marketing & Communications Intern
at Savour!