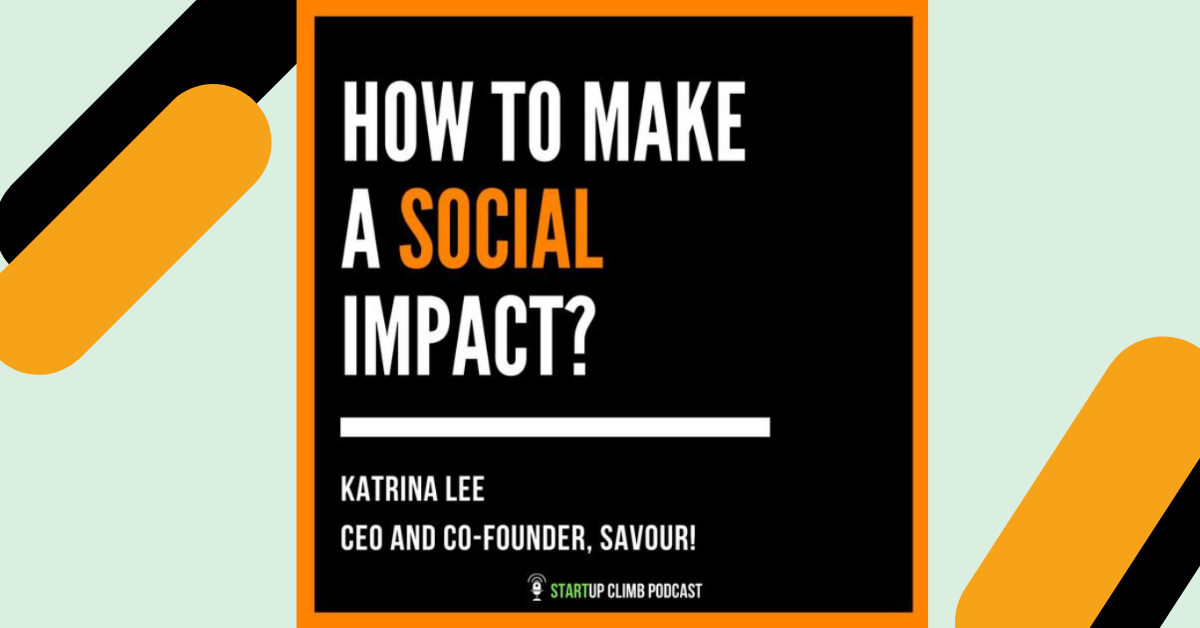 Startup Climb's Podcast Interview With Savour!
What does it mean to be able to make a social impact? What does it cost to start a startup as a student?
On 7th September 2020, our CEO, Katrina, from Savour! got invited to Startup Climb's podcast to share about Savour! and our sustainability efforts with the host, E Hueen.
Tune in to Katrina's sharing hereon Spotify Podcast or here on Apple Podcast.
Startup Climb is a weekly podcast featuring conversations with startup founders. Through the series of podcasts, you will be able to find out more about founders' journey, their struggles and how they overcome adversity to build their start-ups.
To incorporate the element of sustainability into a business is one that most are still trying to grasp. We hope that the listeners gain a better understanding about Katrina's sharing about Savour!, as well as her entrepreneurship journey in building up a B2B e-procurement and sponsorship web app platform that tackles food waste together with a team of university undergraduates.
---
For more information regarding Savour!, follow us on our social channels below to stay constantly updated on the latest happenings:
Website: http://www.savourapp.co
Facebook: https://www.facebook.com/Savour.sg
LinkedIn: https://www.linkedin.com/company/savoursg
Telegram: https://t.me/savoursg